Siracusa - Colombia
Regular price
Sale price
€16.00 EUR
Unit price
per
Sale
Sold out
TROPICAL FRUITS, CHERRY



WHERE AND WHO

Anserma, located in Caldas, is an agricultural hub with a focus on coffee cultivation. The cooperative, established in 1967, collaborates with national and local coffee organizations. Operating across multiple municipalities, its main goal is to enhance associates' economic, social, and cultural conditions through agricultural activities, particularly coffee production.
The cooperative involves 2,083 associated coffee growers who passionately cultivate high-quality coffee alongside other crops like sugarcane and bananas for additional income.

FROM THE CHERRY TO THE BEAN

Led by General Manager Luis Miguel, the cooperative has embraced technology and the shift toward specialty coffee. They've implemented temperature-controlled spaces in the warehouse for micro-lots and started experimenting with natural processing, employing a Nuna Coffee drying box for successful results. This project involves a few local producers whose harvests are known for their quality. 
This particular lot is called Siracusa: it was named after a mountain close to the Cooperative.


ABOUT THE VARIETY

CASTILLO
The Castillo variety was named in honor of researcher Jamie Castillo, who collaborated with Cenicafe in 2005 to create this variety. It was conceived as an improvement over the Colombia coffee variety. It boasts resistance to leaf rust (roya) and has quickly become the most cultivated coffee in Colombia, thanks to its high yield, resistance to other common diseases, and its smaller stature that allows for greater planting density.

Share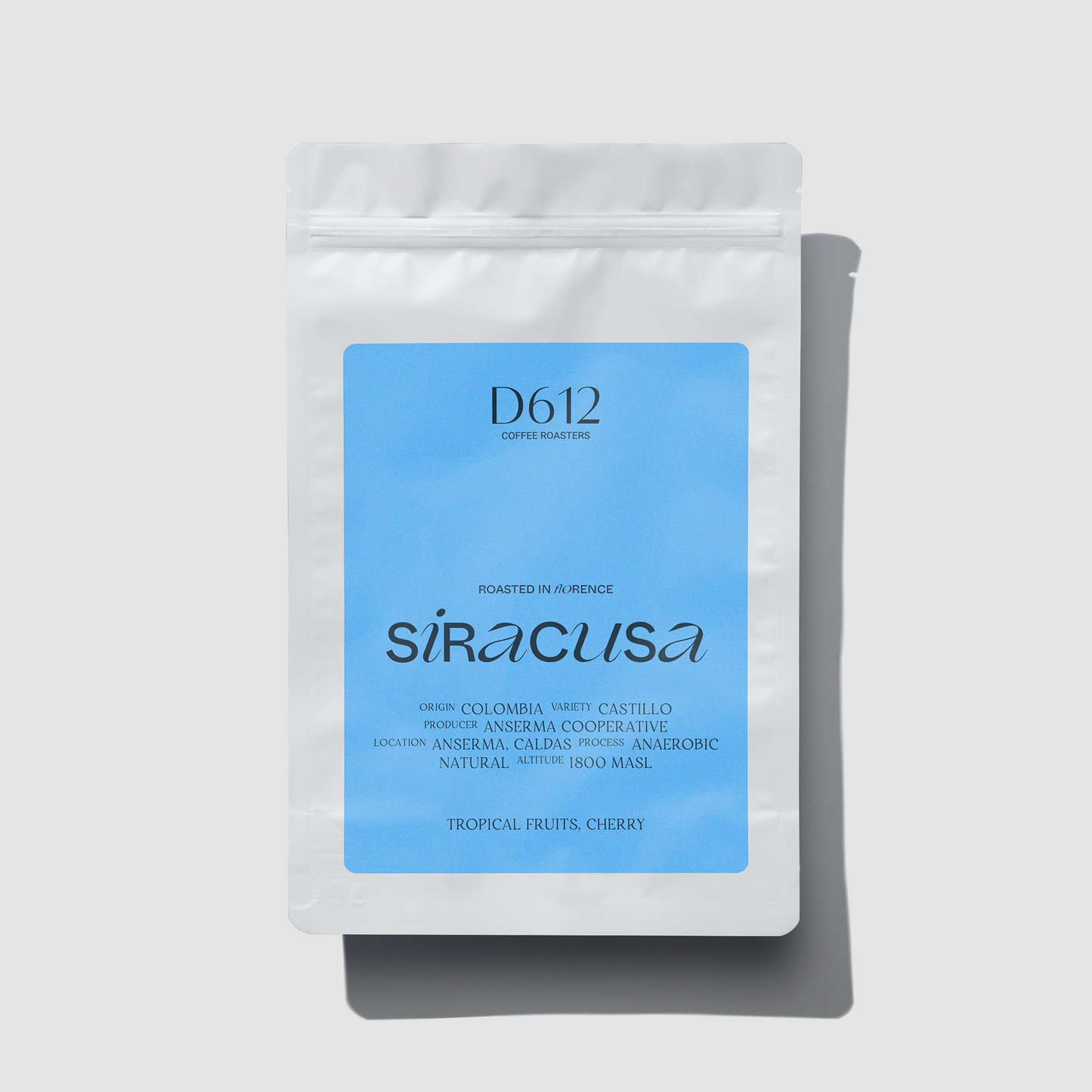 Free Shipping

All orders above 50€ shipped in italy (100,00€ for the Europe) would be free of shipping charges.

Shipping Info

We ship the orders in cardboard mailing boxes of 30 × 20 × 15 cm, 0.188 kg so it is best if someone is in to receive the order. For any further information please contact us at lucian@d612.eu writing shipping as object of the email.